Nothing moves if I don't push it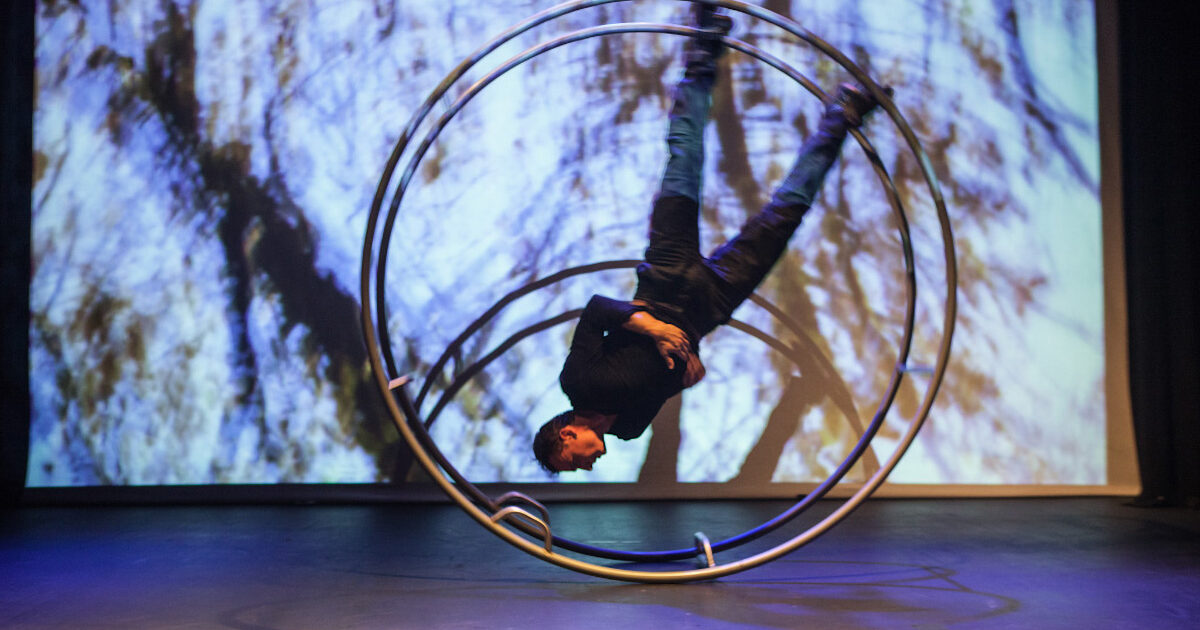 Nothing Moves If I Don't Push It is a symbolic title.
Nothing moves if I don't push it or everything moves no matter what ?
The world moves anyway, "Nothing is created or destroyed, only its form is changed." Lavoisier.
This concept it has be a great inspiration.
The title become a game.
Through this game the show you'll see has been created
The first idea starts in 2011, after that the show it has been in constant research and development.
In order to move a giant German Wheel, it has be push
In order find concepts for this show, the research has to be push to the limit.
In order to live life fully, it feel right to move and shake up all the energies.
And most important, everyone has there own interpretation of this title. That's also part of the game.
Special thanks: Martin Devrient, Rob Tannion, Aitor Basauri, Sara Martinez Viejo, Foucauld Falguerolles, Marcella Manzilli, Ellie Beedham, Fiona Poustie, Paloma Puippe, Matt Burch, Gianluca De Girolamo, Davide Losi, Lauren Taylor, Marco Cifre, Oscar Wyatt, Graeme McGinty, Rita Chowdhury, The Place staff, Warehouse E2, Circus Space, Jacksons Lane, Nofit State Circus, and many more people that have been supportive and believed in this project.